Building Maintenance Contractors Who Work Miracles
Find out why businesses across the Bay Area choose Miracle Plus for all their maintenance needs.
Get A Quote
Learn About Miracle Plus
Customer Service & Satisfaction Are Our Passion
Miracle Plus Maintenance has been an active part of the Northern and Central California Business Community since 2006. Our philosophy is that our customers are the most important part of our business.

A Full-Service Cleaning Provider for Your Business
Miracle Maintenance is a full-service facility maintenance company providing multi-site, cost effective facilities solutions. We provide exceptional service and workmanship at reasonable prices.
Dependable Staff
Our janitorial team knows that your business depends on what we do. That's why we're always there, never late, and with a quality that is never called into question.
Courteous and Professional
Your point of contact at Miracle Plus will always have the right attitude to inspire trust and deliver the service you want.
Technically Advanced
Both in regards our knowledge and our equipment, we stay ahead of the curve to be the most technically evolved janitorial company in the Bay Area
Transparent Pricing
When we develop a mutually beneficial contract for janitorial services, our charges will be clear and upfront so that we and our clients are on the same page.
Our Services
In today's demanding economic environment, companies are forced to do more with less as they face declining margins and increasing competition. Improving facility management programs and more effectively utilizing existing resources can cut costs and help you save money.
Outsourcing all or a portion of your facility maintenance needs with Miracle Maintenance allows you to employ this strategy thereby reducing your overhead and operating costs.​
The Miracle Plus Team
We originally started out as a specialty cleaning contractor specializing in polishing and honing Natural Stone surfaces like marble and granite and restorative cleaning of tile and grout. As our customer base grew so did requests for additional services like construction cleanup, floor stripping and waxing, carpet and upholstery care and window washing.

Trusted by the best in the market

Miracle Workers!
I can't remember a project performed by J.M. O'Neill, Inc. that was not closed out by Miracle Maintenance. Our purchase order books are loaded with orders to Miracle Maintenance. Our Superintendents just call in and say wrote a PO to Felix at Miracle. Our clients are always satisfied by the finishing touches applied by the Miracle Workers!
Scott Steele
President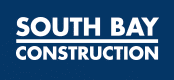 My Go to Sub
"Miracle Plus Maintenance is my go-to sub for construction projects whether big or small. Their competitive pricing, being responsive and dedication to perform a quality clean is priceless."
Dusty Furtado
Project Manager
SOUTH BAY CONSTRUCTION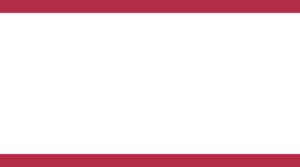 A Trusted Part of our team
"As tough and fast as the project schedules are, it is great to have Miracle Plus Maintenance as a trusted part of our team. Every client is more than pleased at the end, once Miracle has worked their magic. We would not be as successful without Felix and his team. Thanks for everything you guys do."
Erik Amos
COBE Construction, Inc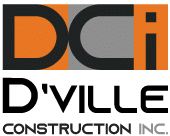 Years of Proven Results
In terms of final cleaning, Miracle Plus Maintenance has always been a trusted, reliable partner based on years of proven results.
Nathan Drainville
Vice President
D'Ville Construction Inc.

Always on Time
Felix and his team are very responsive to all of our requests, and the on-site work is always on time and of high quality.
Jeff Gerow
Project Manager
ARC Pacific Inc.


341 Piercy Road
San Jose, CA 95138
Phone
(408) 392-0772