Get Professionally Cleaned Floors Without the Stress of Adding Employees
After windows, the next thing people notice is your floors.
Having dirty floors is like trying to wear a designer suit with old, scuffed-up shoes.
No one wants "Worn-Out" associated with their brand.
And that's what people think when they see dirty, dull floors… "worn-out."
Moreover dingy floors, especially in high traffic areas, are unsightly and unprofessional.
Commercial floors take a beating from moving furniture, daily foot traffic, and heavy equipment.
Employees without professional experience don't know the best chemicals and procedures to maintain a floor that looks new. It's no wonder so many organizations can't find the right employees to execute the job consistently and at a high quality.
In addition to looking ugly, poorly maintained flooring may become a safety concern. Slips, trips, and falls cost organizations millions of dollars each year.
Miracle Plus Commercial Floor Cleaning Offers You:
Professional Corporate Image
Professionally cleaned floors make a big impact on people's overall impression of a building.
The condition of your floors reflects your organization's level of professionalism.
The visual impression of a workspace affects both employees and customers.
We will give you floors that look great all year round.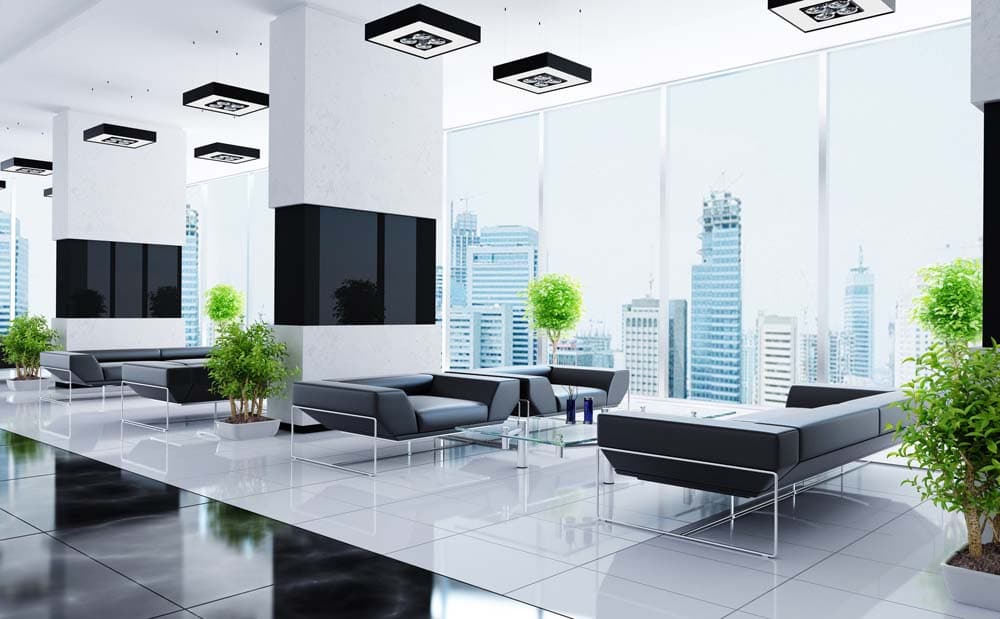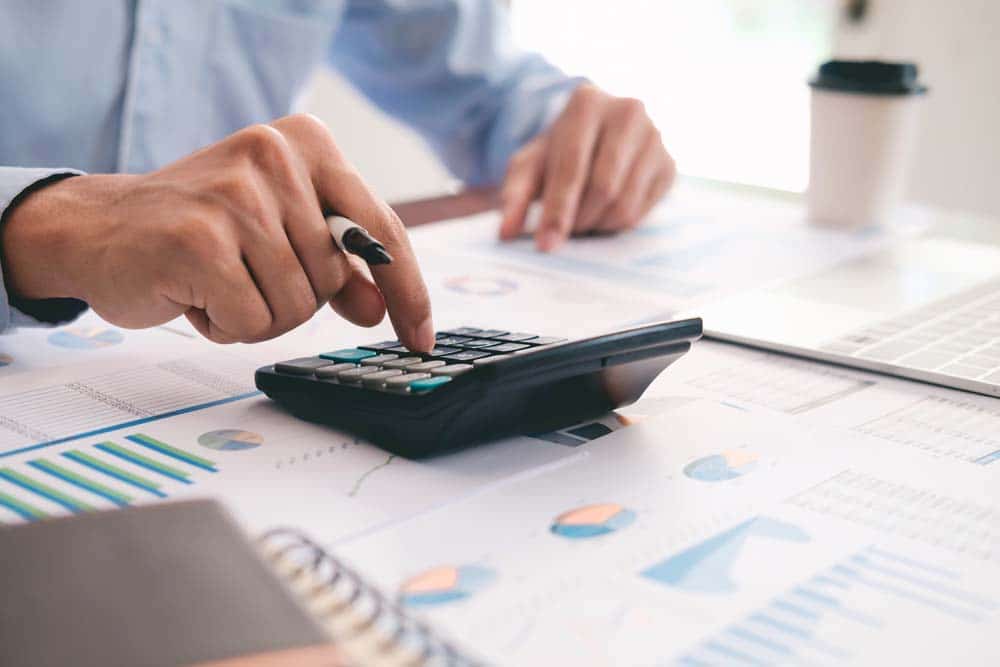 Savings of Time, Money, and Stress
Commercial flooring is a major investment. Poor maintenance leads to drastically shorter lifespans for your flooring. Early replacement is going to be much more expensive than regular maintenance.
We have developed cleaning procedures to properly clean all kinds of different flooring materials.
PLUS… We do it right and we do it on a regular schedule.
You get a personalized cleaning plan to make sure your organization is getting the most cost-effective solution available.
A Safe Workplace
The hazards associated with poorly maintained commercial flooring ranges from dust-borne disease to a major fall with a serious injury.
Our professional floor cleaning staff has years of experience using the latest chemicals to make sure your workplace is properly cleaned while maintaining the highest safety protocols.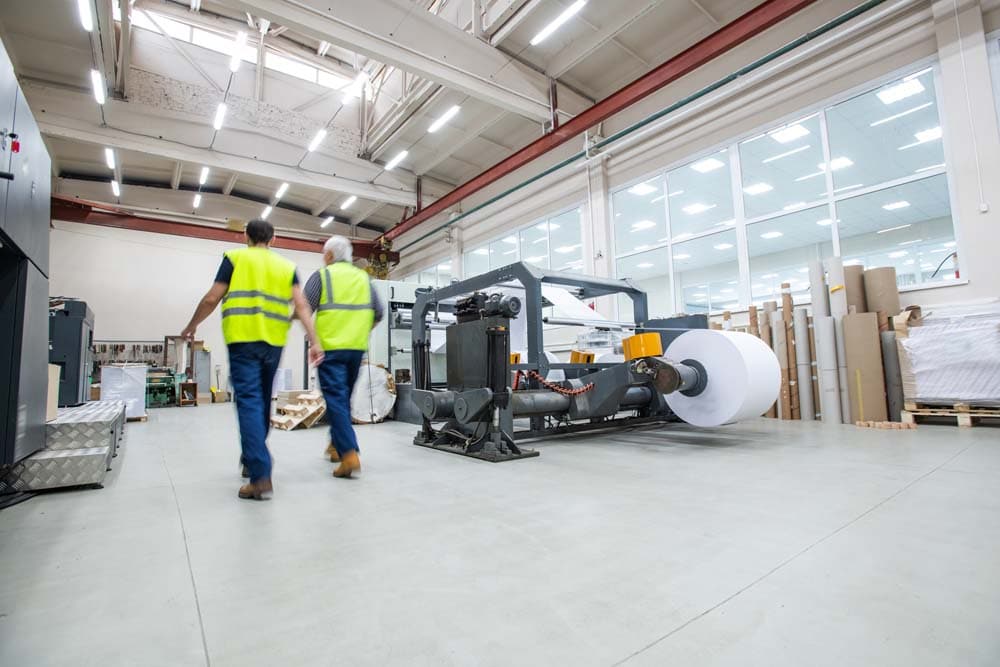 Miracle Plus Commercial Floor Cleaning Services
The Miracle Plus Method ensures well-maintained commercial floors that keep their beauty well into the future.
We can handle the unique challenges of cleaning almost any commercial floor.
Plus our employees are trained in the latest advanced cleaning techniques and the use of eco-friendly chemicals.
Commercial Carpet and Rug Cleaning
We provide an experienced and well-trained staff of commercial carpet cleaning professionals.
If your carpeting is not properly cleaned it becomes a breeding ground for bacteria, fungi, and viruses. Carpet is also one of the main sources of allergens indoors.
Since no two carpets are the same we consider what a carpet is made of before we determine the cleaning method. We create a customized carpet restoration and management program to fit the carpet in your building.
Vacuuming

The foundation of carpet cleaning is good vacuuming. The vast majority of the dirt in a carpet is removed through vacuuming alone. Letting dirt accumulate within the carpet will wear down the fibers leaving a dull look and visible traffic lanes.

Steam Cleaning or Hot Water Extraction
We use steaming hot water (about 212 degrees) and a cleaning solution to bathe the carpet's fibers and then rinse and remove the dirt, water, and solution.
Low Moisture Encapsulation Bonnet Cleaning
The encapsulation cleaning chemical is sprayed and then brushed into the carpet. Encapsulation chemistry causes soil particles to crystalize and join together.
Then they can be removed by regular vacuuming. This is an interim service and needs to be followed up periodically by hot water extraction or steam cleaning. Encapsulation cleansers are often used in conjunction with Bonnet Cleaning.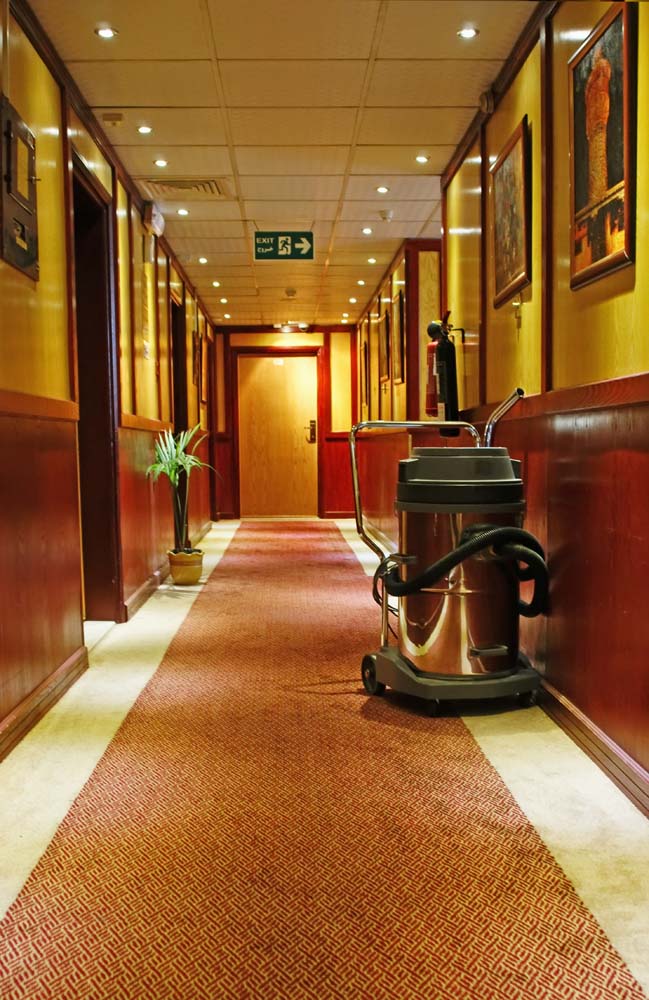 Commercial Hard Floor Cleaning Services
Porcelain and Ceramic Tile and Grout Cleaning
While ceramic tile is one of the lowest maintenance flooring surfaces, the grout between tiles is notoriously difficult to clean.
Poor cleaning methods and improper mopping lead to dirt and mold build-up in the grout groves.
Sometimes this can be remedied with proper mopping and other times it requires mechanical scrubbing with manufacturer-recommended cleaning chemicals.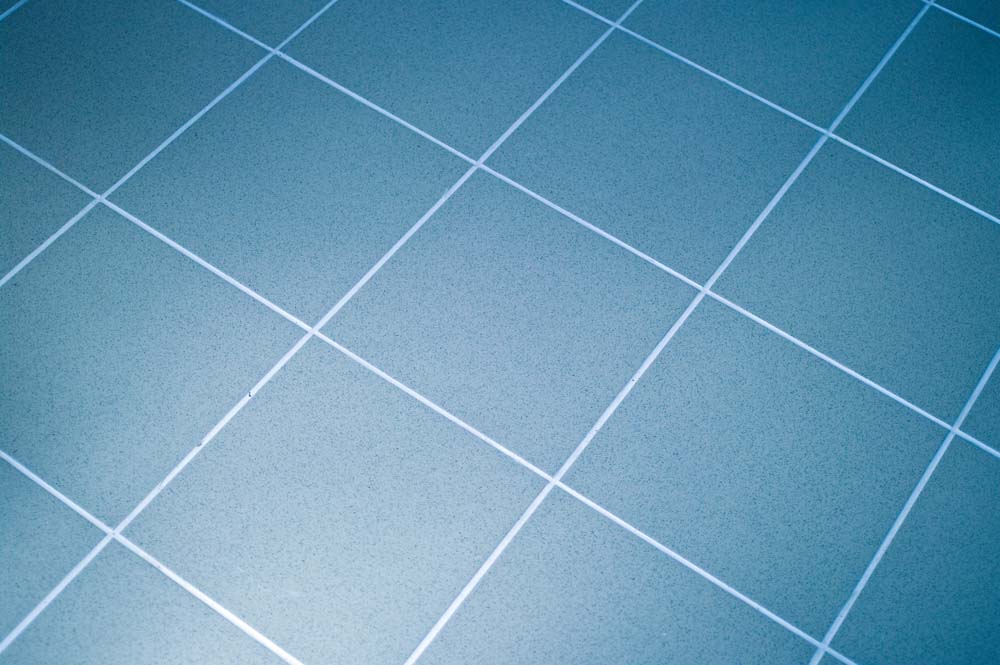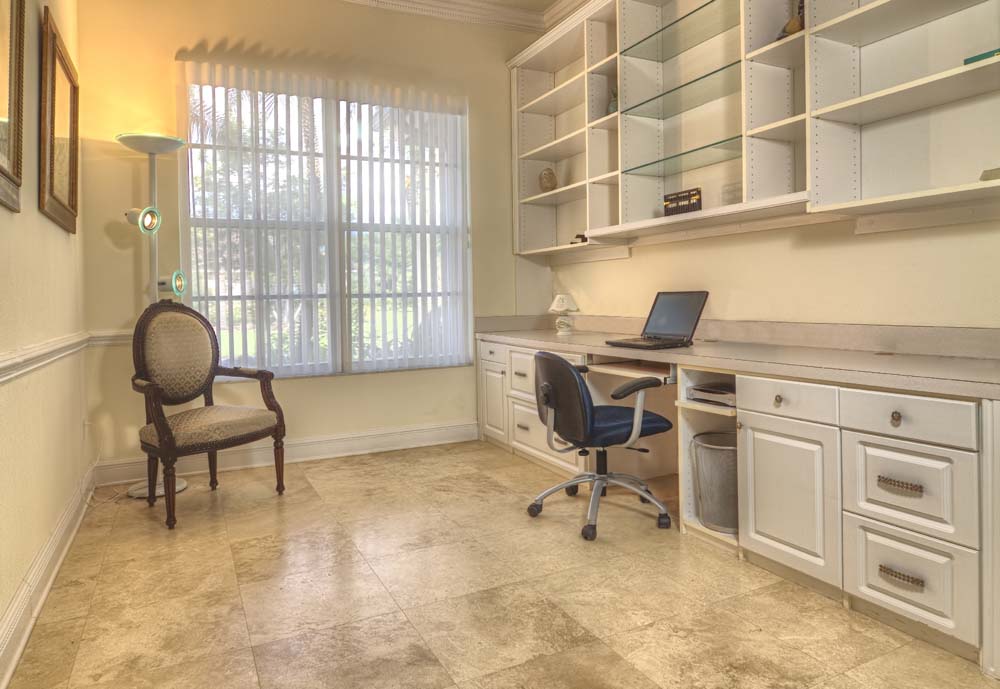 Stone Floor Cleaning
We specialize in the cleaning and restoration of stone floors such as marble, terrazzo, travertine, and limestone floors.
The porous nature of stone floors makes them vulnerable to dirt build-up and the potential damage from certain cleansers.
We have years of experience cleaning a variety of commercial stone floors.
PLUS, our stone flooring restoration services allow us to grind, hone, and polish natural stone floors to reveal their original beauty.
VCT (Vinyl Composition Tile) Cleaning and Refinishing
VCT, and LVT (Luxury Vinyl Tile), are among the most common commercial floor coverings. They are found in a wide range of environments from schools to retail stores of all sizes.
Over time with regular wear and tear, the tiles lose their glossy sheen. Dull tiles can also be caused by improper maintenance.
Our routine VCT flooring maintenance includes vacuuming, mopping with a neutral cleaner, and recoating the finish.
Periodically, we can use machine scrubbing and applying additional coats of polish. For restorative treatments, we strip the floor of old wax and apply several new coats of sealer-enriched wax followed by machine buffing.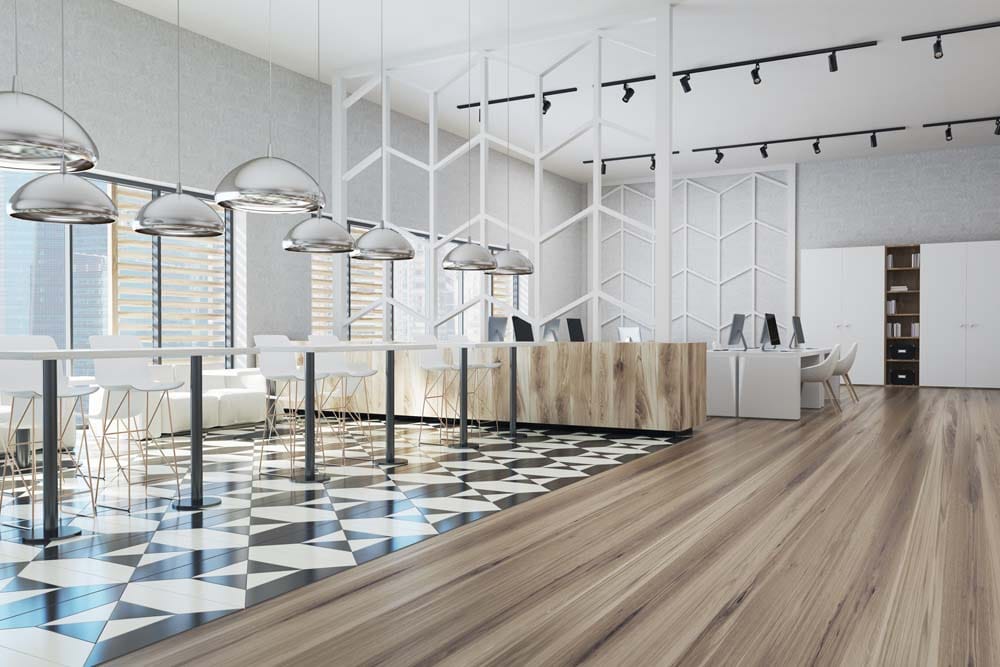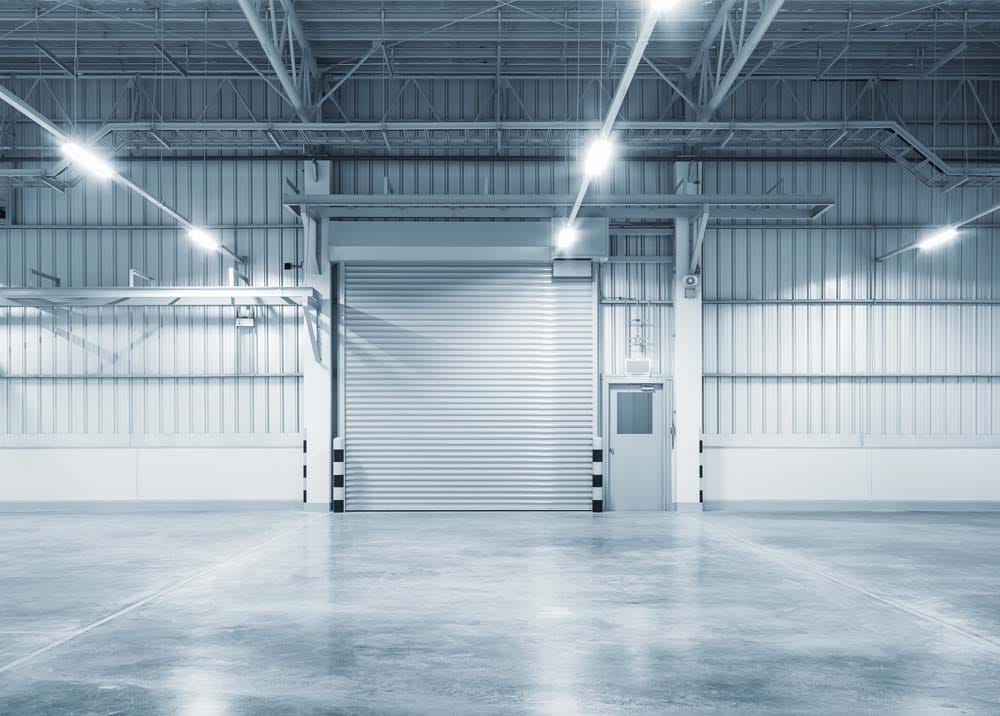 Concrete Floor Cleaning
In addition to providing complete concrete polishing services, we have the experience to restore or clean all types of concrete flooring.
We can handle your concrete flooring cleaning needs including, daily dry mopping, regular wet mopping, and pressure washing.
And if you need more we offer complete polishing, restoration, and decorative services.
When you use Miracle Plus you get:
A personalized approach that makes cleaning your commercial floor convenient and cost-effective.
A service that will meet your budget, cleaning, and scheduling needs.
Industry-leading cleaning methods specific to different types of flooring.
A single, centralized point of contact for communications.
A staff thoroughly trained in the safe usage of products and equipment.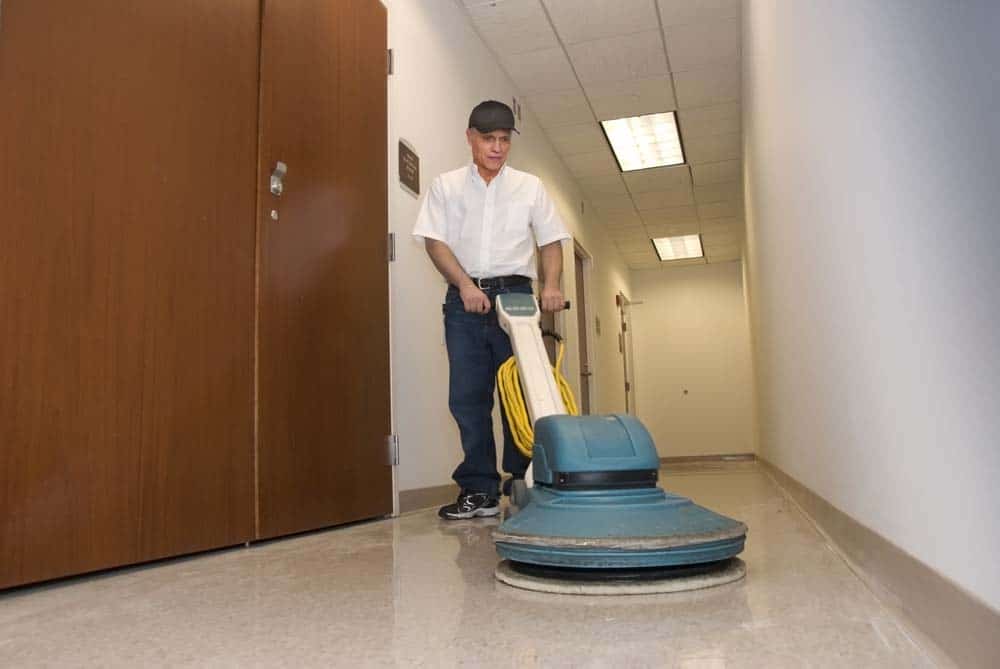 The Miracle Plus Method
We use a 4-Step framework to ensure we remain a valuable partner for our clients.
Step 2:
Professional Crew Members & Training
Step 3:
Green & Sustainable Facilities Procedures
Step 4:
Customized Janitorial Procedures
Systems-Based Management and Quality Control
Our management team has many dozens of years of experience providing Building Services in the Silicon Valley Area. What we've learned is that efficiency (or the lack of it) is one of the most critical factors in a successful contract. 
That's why we have invested in developing and implementing the systems and technology to manage all the tasks involved in making a building operate optimally.  
We also have implemented systems to eliminate the guesswork in scheduling crew members and reporting to you.
Step 2:
Professional Crew Members & Training
Professional Crew Members & Team Training
We extensively train our team members on all the processes, products, and procedures necessary to maintain your building. This way the whole team has the skill necessary to do their jobs to the highest standard.
We divide our training into three distinct areas: 
Proper Use of Chemicals 

Cleaning Equipment Operation

Cleaning Procedures

Safety Protocols
All staff members are licensed, bonded, and insured. They have all passed background checks for security purposes.
Our routine management inspections, ensure high team performance and find areas where they may need more resources or training.
Step 3:
Green & Sustainable Facilities Procedures
Green & Sustainable Facilities Procedures
Every business has different goals when it comes to adopting Green and Sustainable Building Standards. We have the experience of working for companies with a broad range of Green and Sustainable initiatives. We customize our procedures to help you reach your goals.
We have successfully helped implement sustainable/green building management goals in the following areas:
Preventing ecological contamination

Energy efficiency

Water efficiency

Materials efficiency

Indoor environmental quality ( use of HEPA, high-efficiency particulate air, filtration systems)

Eco-friendly cleaning chemicals (free from VOC's or Volatile Organic Compounds)

Recycling and Waste Management
Your initiatives become our guiding principles. We have the skill, knowledge, products, and equipment to achieve your organization's objectives.
Step 4:
Customized Janitorial Procedures
Customized Janitorial Services
& Commercial Cleaning
Every building, facility, and organization is unique.
This is why we design our approach to meet your specific needs. 
No job is too big or too small…
We've serviced campuses exceeding 5,000,000 sqft to small offices of just 3,000 sqft. 
Do you have unique janitorial needs?
We have the experience to handle special requests and hear your concerns.
We work with you to determine what set of services your facility needs.
We can cover all your janitorial needs from routine tasks to major maintenance projects, like pressure washing, construction clean up, and concrete polishing.
Typically Janitorial Services We Provide:
Cleaning window and mirrors

Mopping and sweeping floors

Sink and toilet cleaning

Restocking paper and soap supplies

Carpet cleaning and vacuuming

Emptying trash and wastepaper baskets

Stripping and waxing floors

List item spot cleaning and deep cleaning

Cleaning lunchrooms or kitchens

Unlocking and locking buildings

Cleaning vents to air conditioners

Dusting shelves and cabinets
Our Specialized Commercial Cleaning Services:
Blind Cleaning

Clean Room Services

Computer Room Cleaning

Document Disposal

Medical Waste Disposal

Emergency Services

Escalator Cleaning

Food Service Sanitation

General Maintenance

Inventory Control

Pressure Washing

Recycling Services

Restroom Sanitation

Special Event Services

Supply Management

Upholstery Cleaning

Window Cleaning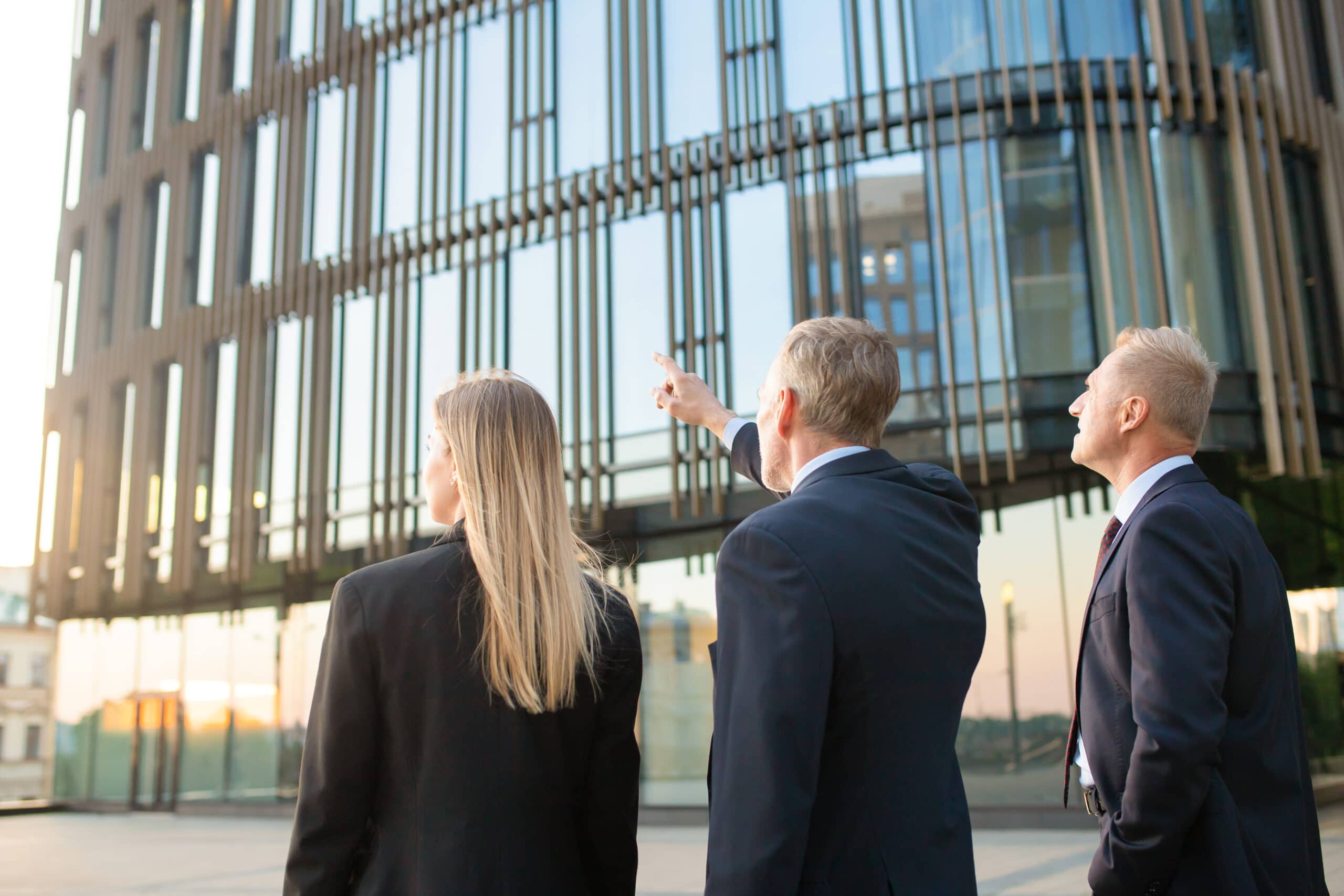 architects, developers, contractors, building managers, facilities managers, real estate companies, mortgage companies, retailers, heavy industry manufacturers, building associations, condo associations, industrial complexes, and government agencies
The Types of Buildings we Service
Commercial Facilities
Office buildings, shopping centers, corporate offices, executive offices, and stadiums.
Healthcare & Medical
Hospitals, medical offices, emergency clinics, dental offices, specialty clinics, vet clinics.
Government Buildings
Townships, Postal Offices, Courthouses, Police Stations, City Halls, Historic Centers, and more.
Schools & Universities
Day Cares, Private & Public Schools, Universities, Colleges, Training & Vocational Centers.
Warehouses
Industrial Facilities, Warehouses, New Construction, Pharmaceutical, Processing Facilities.

Our 4-Step Miracle Plus Method can give you the foundation necessary to properly maintain and protect all facets of your property or facility.